As an aspiring physician, I know firsthand the stresses and pressures of studying in the medical field. It's no secret that medical students face high levels of stress, which can lead to burnout if left unchecked. Burnout is a state of emotional, physical, and mental exhaustion that can result from prolonged stress.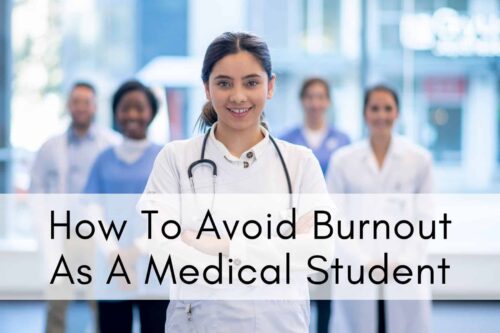 How To Avoid Burnout As A Medical Student
If you're a medical student, it's important to prioritize your mental health to avoid burnout. Here are some tips to help you stay mentally healthy:
Set Realistic Goals: Set achievable goals for yourself and prioritize what's most important. Breaking down large tasks into smaller, more manageable ones can help you avoid feeling overwhelmed.
Take Breaks: Take breaks throughout the day to recharge your mind and body. It can be as simple as taking a walk or practicing a breathing exercise.
Get Enough Sleep: Getting enough sleep is crucial for both physical and mental health. Aim for at least 7-8 hours of sleep per night.
Stay Connected: Connect with friends and family to help alleviate stress. Support from loved ones can provide a much-needed boost during challenging times.
Seek Help: If you're struggling, don't hesitate to seek help. Talk to a trusted friend, family member, or mental health professional. Asking for help is a sign of strength, not weakness.
Prioritizing your mental health is essential for success in the medical field. By following these tips, you can reduce stress and avoid burnout. Remember to take care of yourself, and you'll be better equipped to care for others.