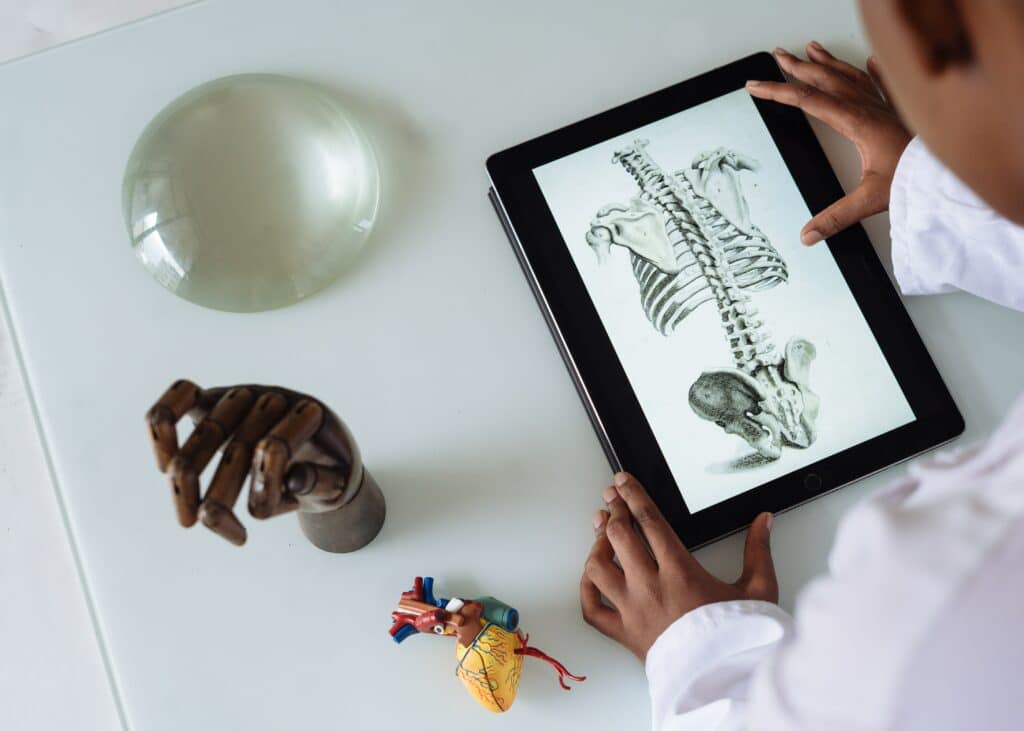 You may want to pursue a career in "the medical field", but there is actually a lot more than just one field of medicine for you to choose from! In the United States, there are about 160 different specialties you could pursue. As an aspiring physician, Usher Khan works as a medical assistant and registered orthopedic tech while he pursues his education in medicine. Today he shares a list of some of the different fields of medicine.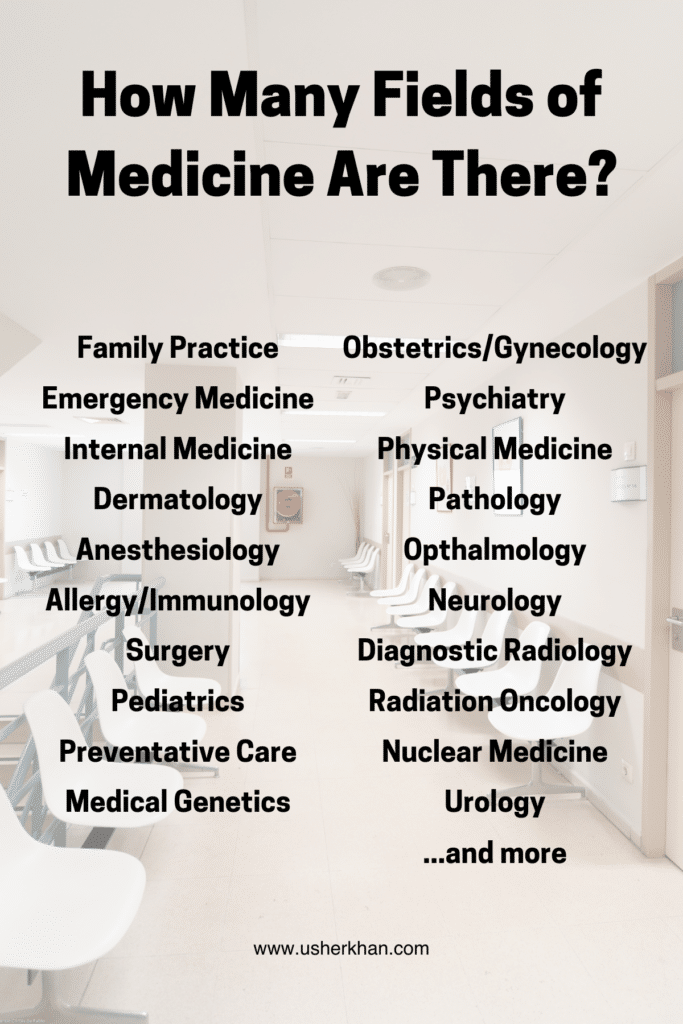 Family Practice – providing general care to families throughout their lives, providing referrals to other professionals when needed.
Emergency Medicine – generally working in the emergency department of a hospital, providing immediate treatment for sudden/life-threatening illness or injury.
Internal Medicine – providing long-term care for conditions related to the heart, kidneys, blood, joints, respiratory system, vascular system, and digestive system.
Dermatology – treating conditions of the skin, mucous membranes, hair, and nails.
Anesthesiology – giving anesthesia to patients going into surgery.
Allergy and Immunology – treating conditions related to the immune system.
Surgery – you could choose to be a general surgeon or further specialize in a specific type of surgery, such as plastic surgery, pediatric surgery, etc.
Pediatrics – specializing in the overall health of people from birth until young adulthood. 
Preventative Care – focusing on ways to prevent illness before it happens and improve the overall health of the population, as opposed to treating conditions when they arise.
Medical Genetics – focusing on treating hereditary conditions.
Obstetrics/Gynecology – focusing on the reproductive health of women.
Psychiatry – specializing in mental health conditions.
Physical Medicine/Rehabilitation – treating physical conditions related to the muscles, bones, nervous system, etc.
Pathology – working in a lab or hospital to prevent and treat diseases.
Ophthalmology – specializing in conditions related to the eyes.
Neurology – treating conditions related to the nervous systems.
Diagnostic radiology – using radiology such as x-rays and MRI's to diagnose patients.
Radiation Oncology – using radiation therapy to treat cancer.
Nuclear Medicine – treating diseases using radioactive materials.
Urology – focusing on the health of the urinary tract in male and female patients.