Are you aspiring to become a medical professional and embark on a fulfilling journey in the field of healthcare? If so, you're likely familiar with the MCAT (Medical College Admission Test) – a crucial step on your path to medical school. In this blog post, I will provide you with valuable tips and strategies to conquer the MCAT and set yourself up for success.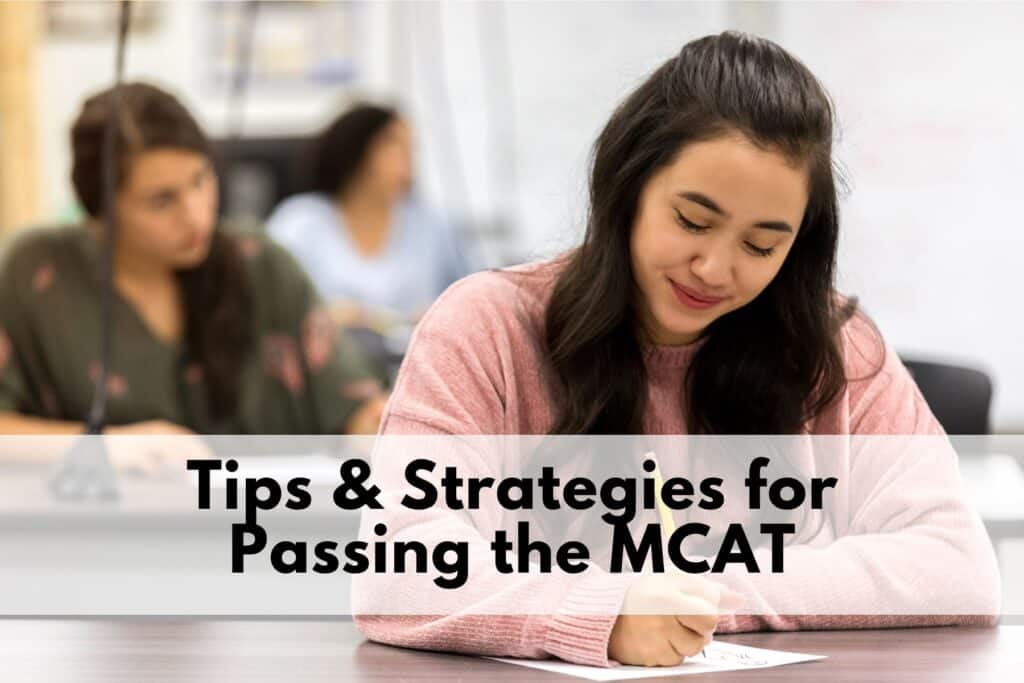 7 Tips to Pass the MCAT
1. Start Early and Plan Strategically
Begin your MCAT preparation well in advance to allow ample time for studying and reviewing. Create a study schedule that suits your learning style and commitments, ensuring a balanced approach across all test sections.
2. Understand the Exam Structure
Familiarize yourself with the MCAT format and content. The exam consists of four sections: Biological and Biochemical Foundations of Living Systems, Chemical and Physical Foundations of Biological Systems, Psychological, Social, and Biological Foundations of Behavior, and Critical Analysis and Reasoning Skills.
3. Utilize Reliable Study Resources
Choose reputable MCAT study materials, such as official AAMC (Association of American Medical Colleges) resources, review books, practice exams, and online question banks. These resources will help you gain a comprehensive understanding of the exam content.
4. Practice, Practice, Practice
Take advantage of practice exams and questions to simulate the test environment. This will not only improve your time management skills but also familiarize you with the types of questions asked and the MCAT's unique question formats.
5. Analyze Your Performance
Review your practice test results and identify areas of strength and weakness. Focus on improving weaker areas through targeted study and additional practice. Utilize the AAMC's Section Bank and Question Packs for targeted practice in specific content areas.
6. Seek Additional Resources
Consider enrolling in MCAT preparation courses, joining study groups, or seeking guidance from experienced tutors. These resources can provide valuable insights, strategies, and personalized support.
7. Develop Effective Test-Taking Strategies
Learn to manage your time effectively during the exam. Practice prioritizing questions, utilizing the process of elimination, and utilizing strategic guessing when necessary. Additionally, develop strong critical thinking and analytical skills to tackle the challenging passages and questions.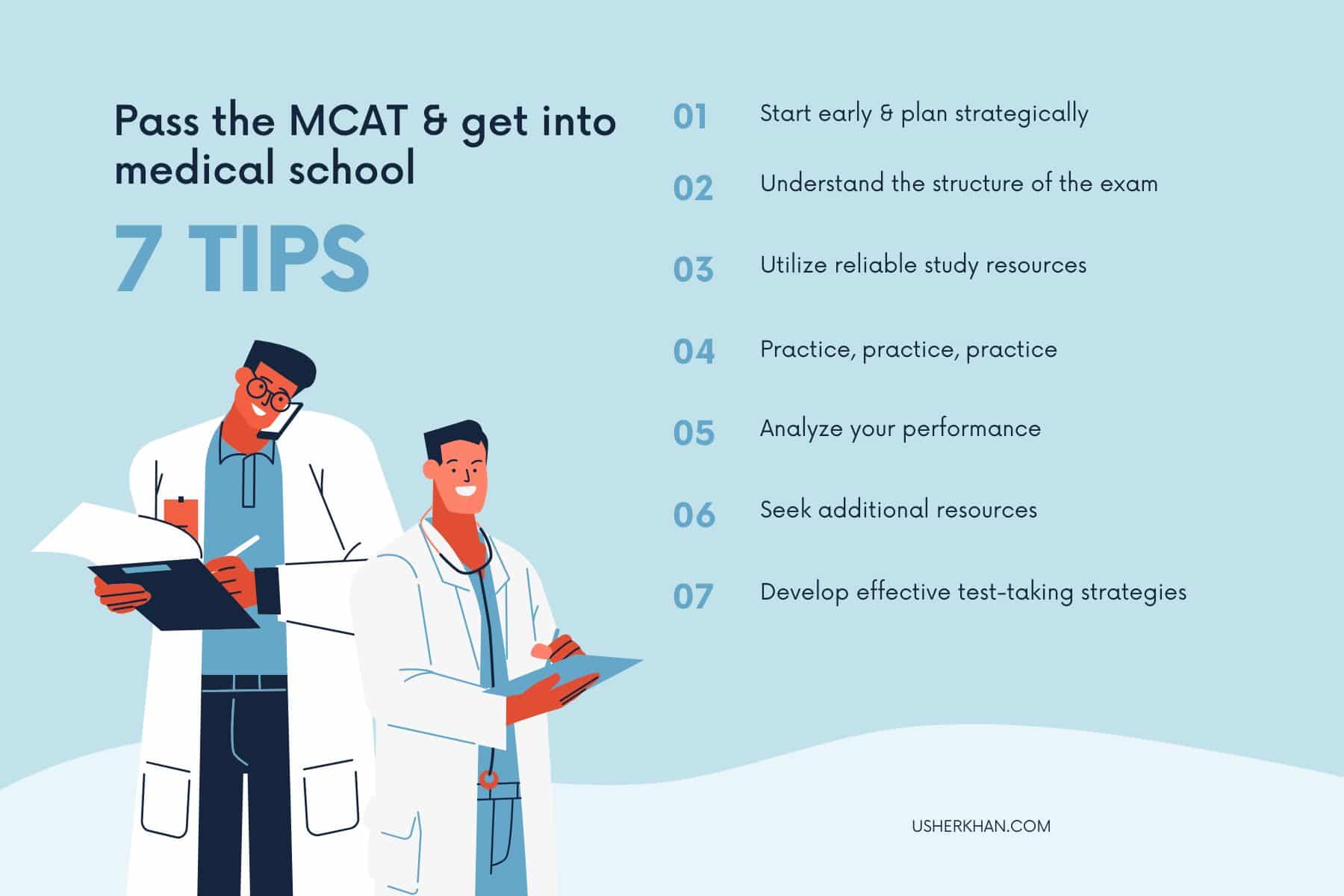 Conclusion
Remember, success on the MCAT is not solely dependent on intelligence but also on diligent preparation and a positive mindset. Stay motivated, take care of your physical and mental well-being, and maintain a balanced study routine.
By implementing these tips and strategies, you'll be well on your way to achieving a competitive score on the MCAT and securing your spot in medical school. Good luck on your journey toward becoming a healthcare professional!