Volunteering in a hospital is not for everyone, but volunteers play an incredibly important role in any hospital. They can not perform medical tasks, but they support the hospital staff in many other ways by visiting patients, transporting items, directing people, or other basic duties. Usher Khan, medical assistant and registered orthopedic tech, shares his advice for people looking to volunteer in the medical field.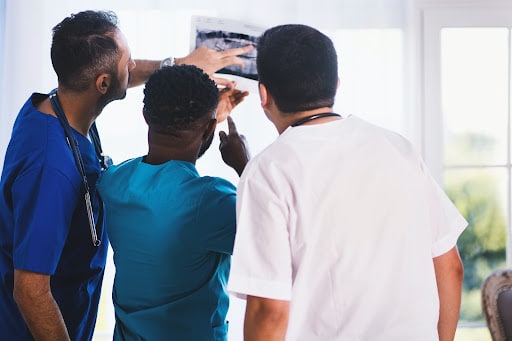 There are several key qualities that hospitals look for when recruiting volunteers:
Accuracy and organizational skills. Often as a volunteer, you'll be doing work such as data entry or running errands. Multitasking is important for this.
Dependability. You may be required to do a certain amount of hours every month, so you'll have to make sure you can commit. 
Compassion. Putting other people's needs before your own at all times is an important trait to have when working in a hospital setting.